Sharjah is one of the most important and most populous states in the UAE. This state is known for tourism and ancient buildings and structures. With a population of over 1 million people, it attracts a large number of tourists from all over the world. Budget City Movers and Packers offer the most unique and remarkable villa moving services in Sharjah, just as we serve all other states in the UAE.
Are you planning to move your villa within or outdoor of Sharjah? You are in the right place. We offer a stress-free moving service for your convenience and time. We are prepared with well-trained professionals who have huge experience in villa movers in Sharjah. Don't worry about your stuffs. We got you enclosed. Join us for a world-class flat or villa-shifting knowledge.
for more information click here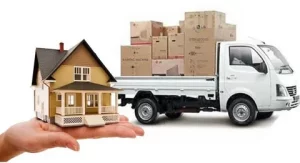 APARTMENT MOVING in Sharjah:
Moving can be a stressful and overwhelming experience, especially when it involves moving your home or office. Whether you're moving within the city or to a new location, the process of packing, moving, and unpacking can be daunting. Fortunately, there are professional moving companies in Sharjah that specialize in making your move as smooth and hassle-free as possible. In this article, we will discuss the services provided by moving companies in Sharjah and how they can serve your local moving needs.
When it comes to apartment relocation in Sharjah, Villa Movers has the expertise and experience to overcome the unique challenges that come with moving to a high-rise building. They understand the importance of careful planning and coordination to ensure a smooth moving process. From packing your belongings to dismantling and rebuilding your furniture, these professionals have the tools and techniques you need to efficiently complete your move.
Villa movers in Sharjah not only provide packing and transportation services but also additional services such as furniture assembly and disassembly. This is especially beneficial for those who have large, bulky furniture that requires special care when moving. These professionals have the expertise to disassemble and reassemble furniture, ensuring that it arrives at its new location safely and undamaged.
VILLA MOVING in Sharjah
Moving to a new holiday home in Sharjah can be both fun and daunting. One of the main benefits of hiring a moving company in Sharjah is their expertise in packing and handling delicate and valuable items. They know the importance of proper packaging to protect fragile goods during transportation.
In addition to packing and transportation, Sharjah moving companies can also provide storage solutions for your belongings. If you're downsizing your property or need temporary storage for your belongings, these professionals offer secure storage options to keep your belongings safe until you're ready to move into your new vacation home. This additional service can be a lifesaver, especially when unexpected delays occur or your new villa is not ready for immediate occupancy.
House and Office Shifting Service in Sharjah
Whether you are relocating your home or office in Sharjah, our moving company can provide comprehensive relocation services tailored to your specific needs. From planning and packing to transportation and unpacking, these professionals will handle every aspect of your move, so you can focus on getting used to your new space.
When it comes to office relocation, our Sharjah movers understand the importance of minimizing downtime and disruption to business operations. . With their support, you can start your new job smoothly without unnecessary delays or complications.
During your move, our Sharjah movers will take care of every detail, including packing, loading, and unloading your belongings, and arranging your furniture in your new home.
Furniture Movers in Sharjah
Moving furniture can be a difficult task, especially when it comes to bulky and heavy items. Fortunately, there are professional furniture movers in Sharjah who specialize in handling and transporting furniture with care. Whether you are moving within the city or to another emirate, these professionals have the expertise and equipment to get your furniture safely to its destination.
Furniture movers in Sharjah have the necessary tools and techniques to disassemble and reassemble your furniture, making the moving process much easier. You know how important it is to protect your furniture from scratches, dents, and other damage during transportation. In addition to packing and transportation, furniture movers in Sharjah also provide additional services such as furniture storage. If you need to temporarily store your furniture, these professionals can provide safe storage options until you're ready to move it to a new location. This is especially advantageous if you're downsizing or your new space isn't ready for immediate use yet.