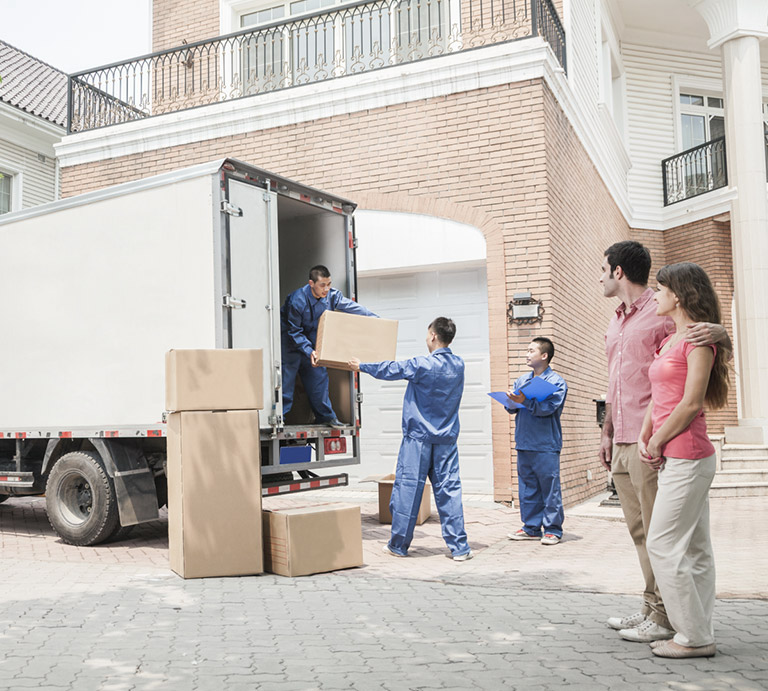 Cheap Villa Movers in Sharjah
The move to a new house could be an enjoyable experience However, it can be an overwhelming and stressful undertaking. The process of packing all your possessions and transporting them to the new home, and then the process of unpacking can be lengthy and physically exhausting.
 For this reason, to make it easier and faster, many customers choose to engage skilled villa movers. For instance, in Sharjah Villa Movers, There are a lot of low-cost villa movers that provide professional services that can assist you in your move.
Introduction
The process of moving to a new home is a complex logistical challenge which is why it's crucial to organize and plan your move efficiently. The cost of hiring cheap villa movers from Sharjah helps ease the pressure of moving and helps ensure a smooth transfer to your new residence. In this post, we'll discuss the significance of hiring low-cost villa movers, the factors you should take into consideration 
when hiring these services, the benefits they provide service, how to find trustworthy and inexpensive movers learn about the price of moving your villa, and the most common errors to avoid, as well as what you can do to make sure that you are prepared for an easy villa move.
The Importance of Hiring Cheap Villa Movers
The process of moving to a new home will require careful handling of your precious possessions. The cheap villa moving companies from Sharjah has the expertise of professionals as well as experience in order to guarantee the security and safety of your possessions throughout the move. 
They have the essential tools, packing supplies, and transport vehicles that can take care of all sorts of things which include bulky and delicate ones. If you employ movers with experience will save you time, and effort as well as the risk of damaging your possessions.
Factors to Consider When Choosing Villa Movers
If you are looking for low-cost villa movers in Sharjah you need to look at certain elements for a safe and effective relocation experience. This includes the company's standing in the field, the range of its services, the accessibility of insurance policies, customers' feedback and reviews, as well as the cost of the services they provide. When you thoroughly research and evaluate the above factors, you are able to make a well-informed decision and select the ideal villa moving company for your requirements.
Benefits of Hiring Cheap Villa Movers in Sharjah
Finding cheap villa movers for hire in Sharjah provides numerous advantages that can make your move easier and less stressful. The first is that a professional mover takes care of everything from packing to transport, loading, and unloading of your items so that you can concentrate on other crucial elements of your relocation. 
They are able to effectively pack your fragile possessions and disassemble furniture when needed and safely transport your belongings to the new home. Furthermore, they can protect you from injuries to your body as well as reduce the possibility of causing damage to your belongings.
Tips for Finding Reliable and Affordable Villa Movers
The search for affordable and reliable Villa movers that are affordable to Sharjah is a careful thought process and thorough research. Start by asking for suggestions from family members, friends, or colleagues who recently relocated. 
It is also possible to search the internet for reliable villa movers and read reviews from customers. Check out the service offerings as well as the pricing structure and the insurance coverage offered by different businesses to take a shrewd decision. Ask for quotes from a variety of villa moving companies and bargain for the most favorable price that meets your needs and budget.
Understanding the Cost of Villa Moving Services
The cost of villa moving service can differ based on various variables. This includes the distance between your home and your new home as well as the amount and size of your possessions, other options like packing and unpacking, as well as the time of the year. The cheapest villa moving companies from Sharjah have competitive rates which is why it's crucial to know what's included in the quote price. Certain movers might charge additional for certain services, or charge additional fees. Be sure to discuss all charges prior to booking so that you don't have any unexpected costs.
Common Mistakes to Avoid When Hiring Cheap Villa Movers
When looking for low-cost villa moving services for your move to Sharjah you must keep in mind the most common errors which people commit in the process of hiring. The most common error is to focus solely on price, and not recognizing the importance of reputation as well as expertise. You must choose an experienced and reputable business with experience in successful relocations. Another error is not studying the terms and conditions of the contract for moving, which could lead to confusion or unanticipated fees. In addition, not providing precise information regarding the amount and scope of the move could result in extra charges or problems on the day of moving.
How to Prepare for a Smooth Villa Moving Process
For a seamless villa move, pre-planning is crucial. Begin by clearing out your possessions and removing items that you don't need anymore. Make a list of everything you own and label your boxes appropriately for easy recognition. Be sure to notify relevant authorities like utilities, schools, as well as banks regarding your new address. You should also pack your essentials bag with the essential items that you'll require right away upon the arrival of your new home. If you follow these tips will reduce stress and help make the move to your new residence easier.
Testimonials from satisfied customers
Here are a few reviews from customers who are happy with their experience. employed cheap villa movers in Sharjah:
"I am impressed by the efficiency and professionalism of the cheap villa moving company I employed. They dealt with my precious possessions carefully and made sure all my belongings arrived in good condition at my new residence. Highly recommend!" – Sarah M.

"The crew of the low-cost villa movers in Sharjah was able to make my move easy. They dealt with everything starting with packing, and they completed the work within the stipulated timeframe. The experience was fantastic! more pleasant satisfaction!" – John D.

"I was concerned about the expense of moving my villa however, the cheap villa movers I used offered excellent value. They provided exceptional service and far exceeded my expectations. I will definitely utilize their services in the future." – Lisa P.
Conclusion
The bottom line is that hiring affordable villa moving companies in Sharjah could significantly reduce the stress and speed up your home relocation process. Their expert knowledge, low cost, and high-quality service ensure secure and safe transportation of your possessions.
FAQ's
Where can I find affordable villa moving services in Sharjah?
 It is possible to find affordable villa mover in Sharjah using an online search, asking the recommendations of family members or friends, and also by looking through local directories. In addition, you may contact moving firms directly for information regarding their rates and offerings.
What should I take into consideration in hiring cheap villa movers? 
When you hire inexpensive villa movers, you should be crucial to look at their previous expertise, their reputation, the range of services offered, their pricing arrangement, and reviews from customers. Get estimates from several movers and then compare them to determine the ideal price for your needs and budget.
Are cheap villa movers able to provide packing assistance? 
Packing services can vary between different low-cost villa moving companies. Certain movers provide packing services in their packages and others require an extra fee. You should discuss this with the moving firm prior to selecting them.
What can I do to make sure that I am safe with my possessions while moving?
 In order to ensure the safety of your possessions throughout the moving process, ensure you choose a trustworthy and reliable company for moving your villa. Verify that they have insurance, knowledgeable personnel, and maintained moving equipment. Also, you can pack your fragile objects securely, and label the boxes so that you don't accidentally handle the items.
Do you need to reserve the villa's movers ahead of time?
 It is recommended that you book moving services for your villa in advance particularly during the high-demand moving times in which demand is highest. Making a reservation in advance will ensure that you get the services of the most reputable moving firm and lets them plan the details for your move in a timely manner.