home shifting services in Al Ain We cannot but admit that most of us are willing to invest in furniture and equipment that we see every day in our homes. We are especially proud that the money we use to buy these comes from our hard work. When we need to move, one of the most important things we want to make sure is the safety of our belongings because they are safe. We do not want them to be damaged or scratched because we still want to use them for a long time. So, when we are about to move, we are looking for the best movers in Al Ain who can do the proper packing, moving, dismantling and repairing of our home property. Wardrobe, sofa, side table, dining table, TV stand, shoe rack, etc.
We won't stress you out as we will pack all your furniture. If disassembly is required, our team will disassemble and repair it for you as soon as we deliver your product. We are also good at packing home appliances like TV, microwave, oven, refrigerator and more. Our best movers in Al Ain will pack all the items and transport them safely. They will make sure you can still use it in your new home.
Budget City Movers and Packers in Al Ain City:
 Our movers are reliable and trustworthy. We are the people you can trust for any moving process. We offer moving and packing services in villas, apartments, penthouses and more, and we can guarantee that you can trust our moving companies in Al Ain to handle it all. Moving process as we create a plan before, during and during the move After moving.
For more information click here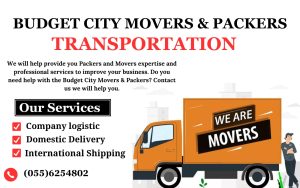 Hiring home shifting services in Al Ain in Al Ain:
Has many advantages that every homeowner planning to move can enjoy. We are happy every time we hear the news of moving. It makes us happy to know that we will be in another house, somewhere else. We will enjoy new things, meet new people, visit beautiful places and of course love living in our new home. But before we do that, we need to make sure we can carry everything we need to carry safely, easily and quickly.
Moving to another place without home shifting services in Al Ain is very difficult, especially for people who do not know how to pack and move furniture and household items. . As a moving company that offers transportation services, we can get you there as soon as possible. When you hire us as your movers in Al Ain, we can handle the following tasks on our own:
Best Furniture Movers and Packers In Al Ain:
No Hesitation, furniture plays a vital part in the trimming and better environment of the home as well as offices. So, there is a need to provide the proper setting for furniture in the houses to save the environment relaxed.  Since most of the Furniture Movers and Packers in Al Ain offer the services of furniture moving and packing with whole security. So, you can get this furniture moving services right at your doorstep. You can contact the professional moving team also to get better help with packing or shifting furniture as well as other inventory. It will help you to move your furniture safely even deprived of the worry of packing by yourself. Moreover, it's better to deliver all the luxurious house furniture to a new place deprived of any damage by using moving services.
Packing, disassembly and repair of furniture home shifting services in Al Ain:
This can be one of the common problems. when you're about to move. Buying furniture may be easy, but when it comes to moving, it is the most difficult, especially if you do not have the right knowledge of packing, disassembling and repairing. If you have a lot of furniture in your home, it is best to hire Home Shifting Packers in Al Ain  to handle it. They can provide packaging materials such as bubble wrap, cardboard boxes, film rolls, corrugated paper, clear tape, rope, blankets and other security materials.
When it comes to disassembly tools, it is important to hire professionals who specialize in disassembling different types of furniture such as beds, tables, dresses, chairs and other household items. Our home shifting services in Al Ain in Al Ain are always ready to help you. Screwdriver, handsaw, pliers, hammer, mallet, etc. We provide all demolition tools such as. Packing Do you want to move your furniture to your new home?
You can move it easily instead of selling it and buying a new one because there are moving companies in Al Ain that can help you. TV, oven, washing machine, refrigerator, freezer, washing machine, vacuum cleaner, coffee machine, washing machine, air conditioner, etc. all your devices. After packaging, we will load it on the truck and transport it to your new home. We use different types of vehicles for the vehicles we use to transport your products. We have license knowing all our locations, so you don't have to worry anymore because your belongings will be delivered on time and safely
Bedroom Moving Along With Living Room:
If you have only one bedroom and need movers and packers then we are the right place to do the job for you. We offer a variety of bedroom packing, disassembly and repair services. Our packages include laundry and kitchen supplies. We use excellent packaging to pack everything in your home and then put it away and put it in its new place. This package also includes living room furniture such as a sofa, dining table, coffee table, computer desk and rug.
All Villa Moving Services in Al Ain:
  As you know about our company, our services are focused on villas and houses. If you have a large family and need to replace everything in your villa such as furniture, white goods, household appliances, kitchen utensils, we provide a complete service. Do not forget that we also have female staff who will pack and unpack your clothes and manage your kitchen. We will take 100% responsibility for all your belongings and ensure the safety of all your belongings, and if any problem occurs, our team will take care of it as professional movers and packers in Al Ain. If you want to get rid of some furniture and accessories, we also offer second-hand furniture buying and selling services in Al Ain.
We all know how big villas are, some houses have 3 bedrooms but most have 5 bedrooms so they hire movers and packers who can help, they go around. If you are about to move, it can be a very difficult task, especially if  you have a lot of furniture
that needs to be packed and moved to your new place. This takes a lot of time and if you have a job or  are constantly busy  then you may not be able to take action.
Best Moving Company in Al Ain:
Are you looking for the best moving company in Al Ain? Budget City Movers and Packers is your best choice. Our nearly 20 years of expertise in this field has proven that we can provide all the moving systems every resident needs to move their home, office, home cooking, storage and other locations in a timely and safe manner.