Best Packers and movers in Al Ain
At [Your Company Name Budget City Movers and Packers ], we understand that moving to a new city or country can be an overwhelming experience. Whether you're relocating your home or office, the process can be time-consuming, physically demanding, and mentally exhausting. That's where we come in – as the leading packers and movers in Al Ain, we are dedicated to simplifying your relocation process and ensuring a seamless transition to your new destination.
Arrange collection and delivery
We offer a convenient collection and delivery service to meet your needs. Whether you need to send or receive a package, we have you covered. Our process is simple and efficient, ensuring that your items are handled with care from start to finish.
To arrange a collection, you can contact us directly via phone or our online platform. Please provide us with the details of the package, including its dimensions and weight, as well as the pickup location and desired date and time. We will work with you to find the most suitable option for collection.
Once the collection is scheduled, our professional and experienced team will arrive at the designated location at the agreed-upon time. They will carefully package and label your items to ensure their safety during transit. We understand the importance of your belongings and take every precaution to handle them with the utmost care.
How much does it cost to hear Packers and Movers in Al Ain
The cost of hiring packers and movers in Al Ain can vary depending on various factors such as the size and weight of your belongings, the distance of the move, extra services required, and the precise moving company you choose. It is recommended to contact different moving companies in Al Ain and request a quote based on your particular needs.
When requesting a quote, provide the moving company with detailed information about the items you need to move, including their size and quantity and the distance between your current location and the destination. This will help the company provide you with an accurate cost estimate.
Remember that additional services such as packing, unpacking, furniture disassembly and reassembly, and storage facilities may incur extra charges. Discussing these services and their costs upfront with the moving company is essential to avoid surprises.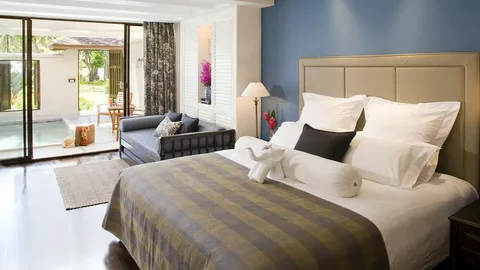 For Studio 
AED 650 to 1100
For Bedroom
1BHK: AED 950 to 1400
2BHK: AED 1350 t0 1900
3BHK: AED1950 to 2800
For Villa 
3BHK: AED 2300 to 3200
5BHK: AED 3150 to 4300
But remember that the final cost depends on different reasons like volume distance and the service you need 
Here no need to worry. Just contact us +971556254802 and get all levels of Moving and packing services at affordable. Price
Why Choose [Your Company Name Budget City Movers and Packers]?

Professionalism and Reliability
We take pride in our professionalism and reliability. Our dedicated team of packers and movers in Al Ain is committed to providing you with a seamless, stress-free moving experience. We understand the value of your belongings and handle them with the utmost care and attention.
Competitive Pricing
We offer cheap pricing for our services without cooperating on quality. Our clear pricing ensures you know precisely what to expect, eliminating hidden costs or surprises.
Customer Satisfaction
Customer satisfaction is our top priority. We strive to exceed your expectations by delivering exceptional service from start to finish. Our team is readily available to address any queries or concerns you may have throughout the moving process.
Why Hire Furniture Movers in Al Ain?
Moreover, furniture movers in Al Ain have the necessary workforce to handle heavy and bulky furniture items that may need help to move on your own. They come equipped with specialized tools and equipment, such as dollies and ramps, to safely lift and transport heavy furniture without causing any harm to your home or the table itself. This saves you from personal injury or property damage when moving furniture without professional assistance.
Another advantage of hiring furniture movers is that they can save you time and effort. Moving furniture requires significant physical exertion and can be time-consuming, especially if you carry a large amount of furniture. By hiring professionals, you can free up your time and energy to focus on other aspects of your move or to attend to other essential tasks.
Additionally, furniture movers often offer insurance coverage for your furniture during the move. This means that in the unlikely event of any damage to your table, you can know that you will be compensated for the loss. This insurance coverage provides an added layer of protection and ensures that your furniture is well taken care of throughout the moving process.
FAQs
How can I find the best packers and movers in Al Ain?
To find the best movers and movers in Al Ain, first ask friends, family, and colleagues who have recently moved to the area. Start by asking for recommendations. You can also browse online directories or use search engines to find reputable Al Ain movers. Read customer reviews and ratings to rate the quality of our service.
What services do packers and movers offer in Al Ain?
Al Ain movers and movers typically provide various services, including packing and unpacking, loading and unloading, transportation, furniture dismantling, reassembling, and sometimes storage solutions. Some companies may also offer additional services such as cleaning or animal transportation. and then, Discuss your specific requirements with the mover to see if they can accommodate your needs.
Are Al Ain packers and movers licensed and insured?
Al Ain's reputable packers and movers should be licensed and insured. Is. Choosing a company that operates legally and has the necessary permits and licenses is important. Additionally, it would help if you had insurance to protect your belongings while you move. further, Always ask for a license and proof of insurance before hiring a mover.
How much does a packer or mover in Al Ain cost?
 It depends on several factors, including the specific mover. It's best to get quotes from multiple moving companies, compare rates and services, and make an informed decision.
How far in advance should I book Al Ain Packers and Movers?
Booking Al Ain Packers and Movers as early as possible is recommended. This is especially important during peak moving seasons or if you have a specific moving date. Book your movers for at least 4-6 weeks to check availability and ensure a smooth moving process.